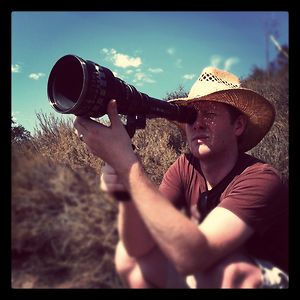 Born and raised in Boise, ID, Brandon Adams headed to Southern California in 2003 to tell stories. During his time at Chapman University as a Knott Scholar, Adams was mentored by screenwriter Tom Mankiewicz (Superman, Live and Let Die, The Man with the Golden Gun) and producer Mace Neufeld (Hunt for Red October, The Omen, Patriot Games).
He has written and directed several short films, including the award-winning Useless and Bread Alone, and owns Light & Heat, a commercial production company. Adams is currently at work developing new projects and writing feature screenplays.
In addition to his filmmaking, Adams' passion for theology has a tremendous impact on the stories he tells.